Hey, ya'll! Happy Hump Day!
As you have heard me say before, I love when TV worlds, or even better reality TV worlds collide! It has happened again...and needless to say I am excited!!
CMT has green-lighted the new reality show
Melissa and Tye: A New Reality
. The show will follow former 'Making of: The Dallas Cowboy Cheerleaders', 'The Bachelor' ' Dancing with the Stars' star Melissa Rycroft, her hubby and new baby as they move to Los Angeles. Although no TV release date has been set, I will definitely be tuning in!
On the field with the Dallas Cowboys Cheerleaders
Meeting Jason Mesnick on 'The Bachelor'...what a CF that was!
With her partner Tony Dovolani on DWTS.
Family 4th of July picture!
___________________________________________
That is not all from CMT...they have also green-lighted "I Love Jennie" which will follow Jennie Garth and her family (hello Peter Facinelli!) as they move out of LA and into the country. Again, I will be tuning in. Of course to see 'Kelly Taylor' but 'Kelly Taylor' married to 'Dr. Carlisle Cullen'...sign me up! Again, no TV release date, but hopefully soon!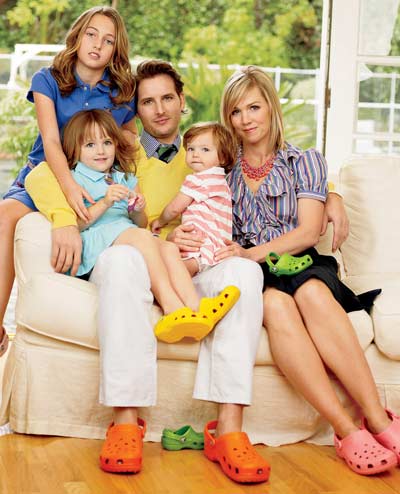 I am going to ignore that 'Carlisle' is wearing orange crocs!
To read more about these new CMT shows, check out articles
here
and
here
.
_____________________________________________________________________
Slightly unrelated, tonight is the premiere of MTV's The Challenge: Battle of the Exes. I am sure major drama will ensue with this cast!
But, let's face it, my main reason for watching is.....